Frigoblock GmbH founded in 1978, quickly developed into a leading manufacturer of transport refrigeration units in Germany. Its name became the brand name for unsurpassed powerful, environmentally friendly and cost-saving transport refrigeration units. Today, Frigoblock is one of the leading European supplier of transport refrigeration units. Since 2015, Frigoblock is part of Trane Technologies, which advances the quality of life by creating and sustaining safe, comfortable and efficient environments.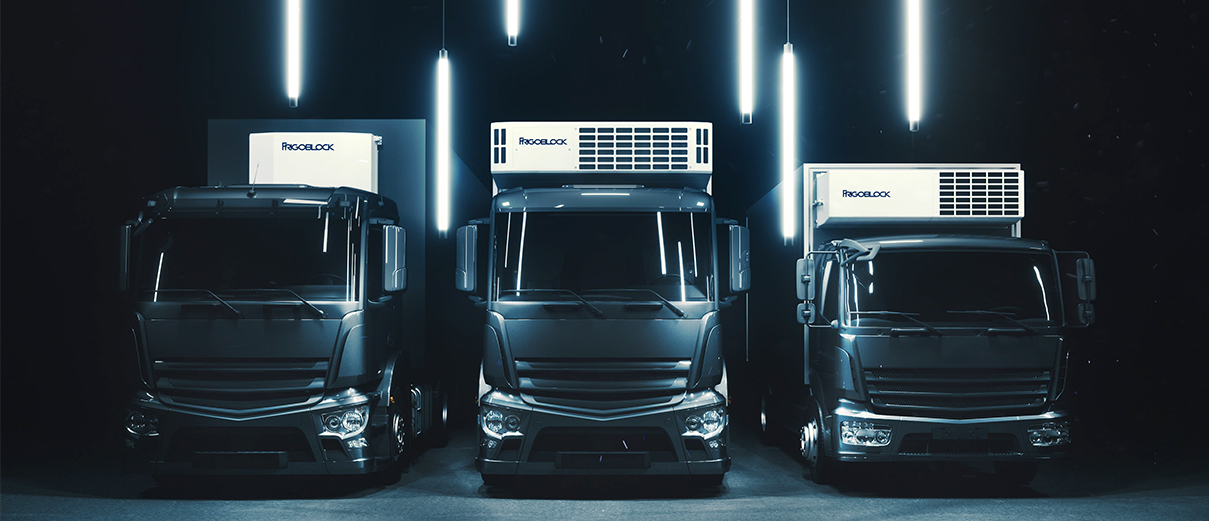 FRIGOBLOCK – a synonym of focus on customers, performance, reliability, economy and 

environmental friendliness.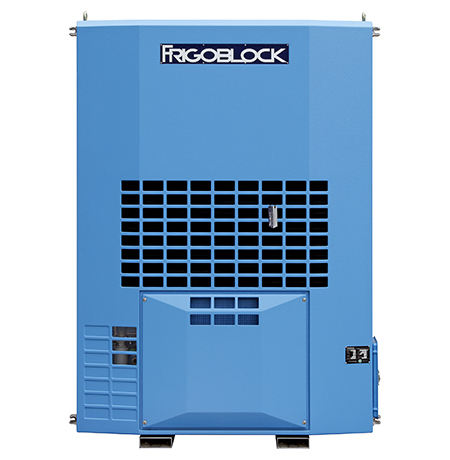 Trailer Refrigeration Units
This front wall mounted refrigeration unit keeps your drawbar combinations and semi-trailers atthe right temperature. The integrated evaporator lets you use all your precious loading space. The complete unit can be hinged open for easy and fullmaintenance accessibility, even when your trailer is fully loaded.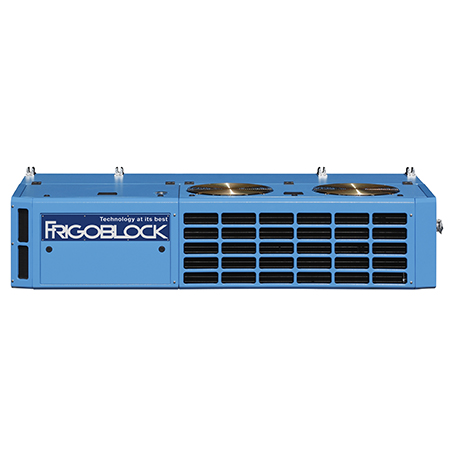 This front wall mounted unit located above the driver's cab meets the high demands of distribution traffic. An integrated evaporator lets you load rightup to the front wall without losing loading height or damaging the evaporator or goods. The FKi Series features integrated inverters for rigid trucks with multiple internal evaporators.